PERCENT OF GOSO PARTICIPANTS STAY OUT OF PRISON OR JAIL
NEW JOB PLACEMENTS EVERY SINGLE YEAR
PERCENT ENGAGEMENT IN WORK AND SCHOOL
PARTICIPANTS IN APPRENTICESHIP PROGRAM ATTAIN EMPLOYMENT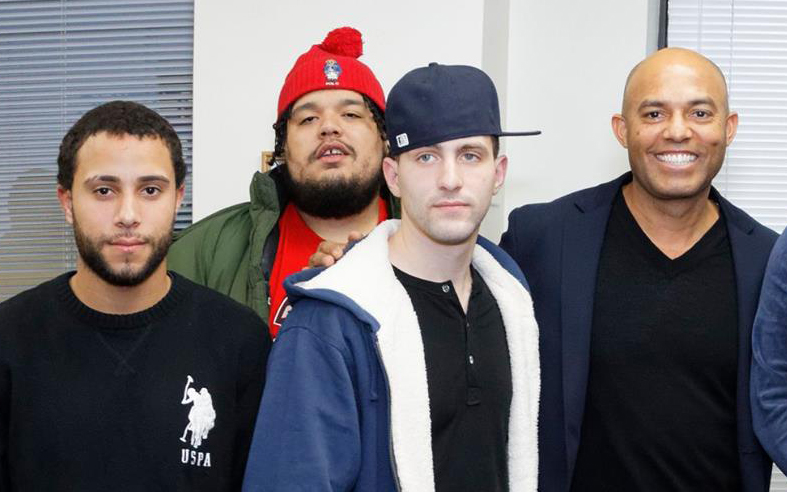 Reducing recidivism through education, job training and direct employment
/
GOSO has established itself as one of the most effective reentry programs in the NYC area for 16 to 24 year-old men at Rikers Island. Fewer than 15% of GOSO participants return to jail, as compared to a national average of 67% for their age group. Over the past ten years we've proven that early intervention within the criminal justice system, along with supportive counseling, educational support, vocational training, and workforce development works to reduce recidivism and help our participants become contributing members of their communities.
But they tell me 'check one' on application. Instead of race, you should judge me as a person. In less than 10 seconds,
Aleta Maxwell, chief human resources officer at the New York-based chain Dos Toros, said her company has had considerable success in hiring workers through Getting Out and Staying Out, or GOSO, a New York-based organization that seeks to find gainful employment for young men who have had run-ins with the law.
GOSOWorks is our employment program which connects GOSO clients to meaningful internship and job opportunities with businesses and organizations throughout the city. Our network of
CALL US
T: 212.831.5020 | F: 212.996.0436
ADDRESS
75 East 116th St.
New York, NY 10029
EMAIL US
Info@gosonyc.org