PERCENT OF GOSO PARTICIPANTS STAY OUT OF PRISON OR JAIL
NEW JOB PLACEMENTS EVERY SINGLE YEAR
PERCENT ENGAGEMENT IN WORK AND SCHOOL
PERCENT EMPLOYMENT RETENTION RATE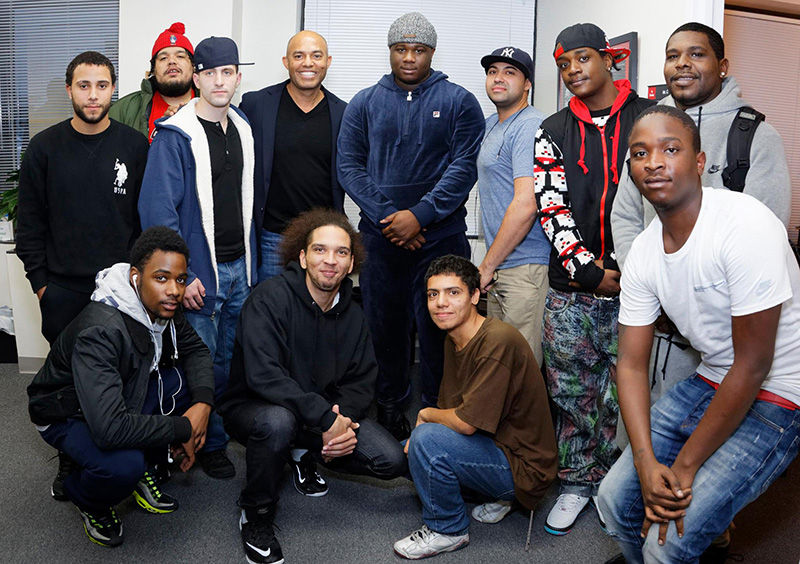 Reducing recidivism through education, job training and direct employment
/
GOSO has established itself as one of the most effective reentry programs in the NYC area for 16 to 24 year-old men at Rikers Island. Fewer than 10% of GOSO participants return to jail, as compared to a national average of 67% for their age group. Over the past ten years we've proven that early intervention within the criminal justice system, along with supportive counseling, educational support, vocational training, and workforce development works to reduce recidivism and help our participants become contributing members of their communities.
East Harlem anti-recidivism organization Getting out and Staying Out praised Speaker Mark-Viverito for spearheading a package of criminal justice legislation that passed the New York City Council today by a vast majority
GOSO is staffed by a dedicated team of licensed social workers. In honor of Social Work Month, we asked our team members to discuss their passions for their profession and reflect on their experiences at GOSO. In the fifth Q&A of this series, Jenna Roth reflects on teamwork and family at GOSO.
At the Union Square farmers market in New York City, Fredrick Coleman chats with his customers about confit and rillettes. Coleman, 29, works the booth for a farm that raises rare-breed pigs and sells pork to upscale Manhattan restaurants. Coleman is the quintessential foodie. But just two years earlier he had never even eaten a fresh pea.
CALL US
T: 212.831.5020 | F: 212.996.0436
ADDRESS
75 East 116th St.
New York, NY 10029
EMAIL US
Info@gosonyc.org