PERCENT OF GOSO PARTICIPANTS STAY OUT OF PRISON OR JAIL
NEW JOB PLACEMENTS EVERY SINGLE YEAR
PERCENT ENGAGEMENT IN WORK AND SCHOOL
PARTICIPANTS IN APPRENTICESHIP PROGRAM ATTAIN EMPLOYMENT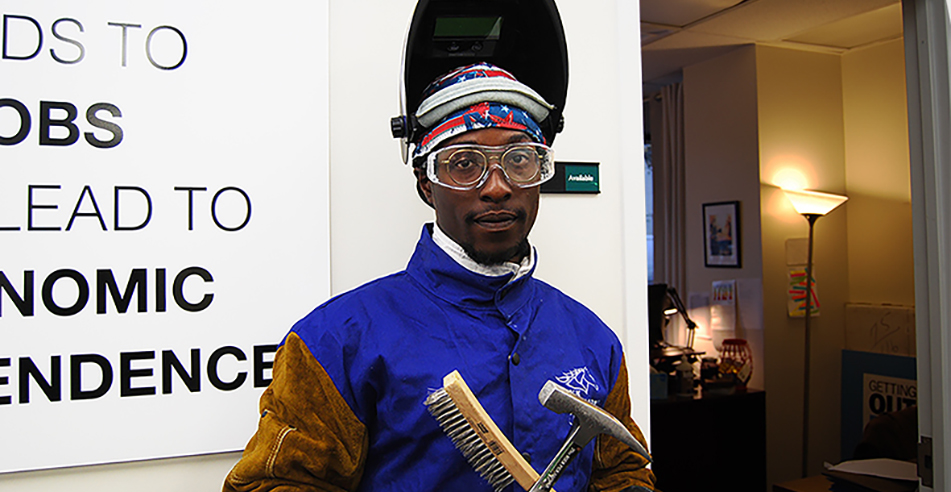 Reducing recidivism through education, job training and direct employment
/
GOSO has established itself as one of the most effective reentry programs in the NYC area for 16 to 24 year-old men at Rikers Island. Fewer than 15% of GOSO participants return to jail, as compared to a national average of 67% for their age group. Over the past ten years we've proven that early intervention within the criminal justice system, along with supportive counseling, educational support, vocational training, and workforce development works to reduce recidivism and help our participants become contributing members of their communities.
Last week, GOSO Guys past and present, SAVE Cure Violence leadership, criminal justice reform colleagues and the Harlem community gathered for a Town Hall. Featured
The Stargate Theatre Company is a program housed within Manhattan Theatre Club (MTC) in New York. Stargate is focused on "giving voice" to youth who are facing the challenges of poverty, trauma, and involvement in the criminal justice system. During the summer season, their full-time program offers paid positions to these young people, to come and learn how to write, direct, and act in their own stage productions. This not only leads to expanded creativity, but also to improved self-confidence, communication, and critical thinking, and helps develop workforce-readiness.
The GOSO office was abuzz last week as we celebrating the Thanksgiving holiday with all of those who make GOSO go 'round! Over 60 people were in attendance including GOSO guys, staff, board members, plus a couple of our cherished volunteers for good measure!
Sign up for our newsletter!
/
CALL US
T: 212.831.5020 | F: 212.996.0436
ADDRESS
75 East 116th St.
New York, NY 10029
EMAIL US
Info@gosonyc.org